The essential tool for a conscious choice of the supplier.
The need to use reliable transport and logistics services is an issue of primary importance for any category of customer.
It is therefore essential to have a supplier selection and qualification process that guarantees legal compliance, in order to avoid any risk and damage.
However, the factors to evaluate are many, the collection of information is expensive and does not always guarantee that the risk is correctly identified and verified.
Transport Compliance Rating – TRC is the first international and fair assessment model, specifically dedicated to transport and logistics sector, that assigns an exact numerical value (rating) to an organization according to its compliance with the model identified requirements. These requirements are defined by Clients and manufacturers, in order to make a conscious supplier selection.
The assignment of TRC rating is particularly strict and is made by skilled Auditors and Accredited Certification Bodies.
The process requires a temporary score which later has to be verified and validated in order to have the most objective assessment.

TCR is a transparent model for making a conscious supplier selection
Advantages and benefits
How TCR can help you
TCR evaluates in detail the suppliers about the risk factors defined by international Clients.

TCR can be applied to any economic field and any sector might contribute to improve the protocol.

Clients participate in the definition of assessment areas if they join the TCR Observatory.

The check is carried out by skilled Auditors and Accredited Certification Bodies through the Due Diligence phase and the Audit phase.

TCR is the tool for making a conscious choice: clear information easy to understand and quick to consult.

TCR can avoid expensive and often incomplete Audit assessments and supplier selection.

Long-term and clear relationships: TCR facilitates the relationship between the Clients and transport companies, establishing long-term collaborations.

Access anytime to the complete Directory of the evaluated Transport companies, with the contact information, to find new suppliers in an easy way.
Due Diligence, on site Audit and validation from a third party of the rating

.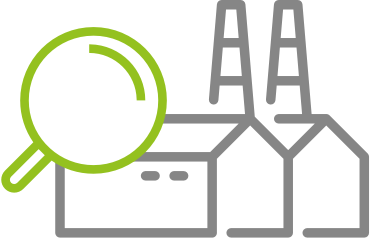 TCR DEFINITION AND UPDATE
Join the TCR Observatory and participate in the revision and the update of the model standards together with the other Clients.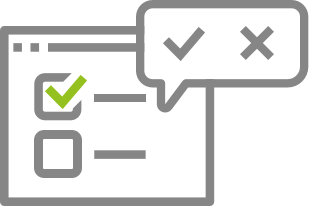 DUE DILIGENCE
The check begins with an online questionnaire which transport and logistics companies shall answer, attaching all the required documentation.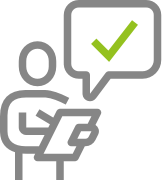 ON SITE AUDIT
The skilled Auditors will check all the company offices and locations, the effective and correct implementation of the documentation and will assign a temporary score to every assessed area.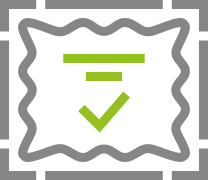 FINAL RATING ASSIGNMENT AND CERTIFICATE
To guarantee the integrity of judgement, the temporary rating is verified and validated by the Certification Body that will assign the final rating.
AN EVER-EVOLVING MODEL

THAT EVERYONE CAN CONTRIBUTE TO
Many areas of risk are already included in the protocol, however all the international Clients

can contribute to updating and improving the model, joining the TCR Observatory